Last Updated on September 1, 2022
London is rumored to be notoriously expensive and the British Pound Sterling is usually very strong, making it more expensive to visit this exciting metropole for almost any nationality. Most visitors struggle to keep their costs low when exploring England's capital, but there are a few secrets to traveling to London without spending thousands of dollars. In today's post, I am sharing my best travel tips to visit London on a budget:
the cheapest way to get around London
what sights you can see for free in London
the best free walking tour in London
how to save money on paid attractions in London
how to eat and drink on the cheap in London
the cheapest luggage storage in London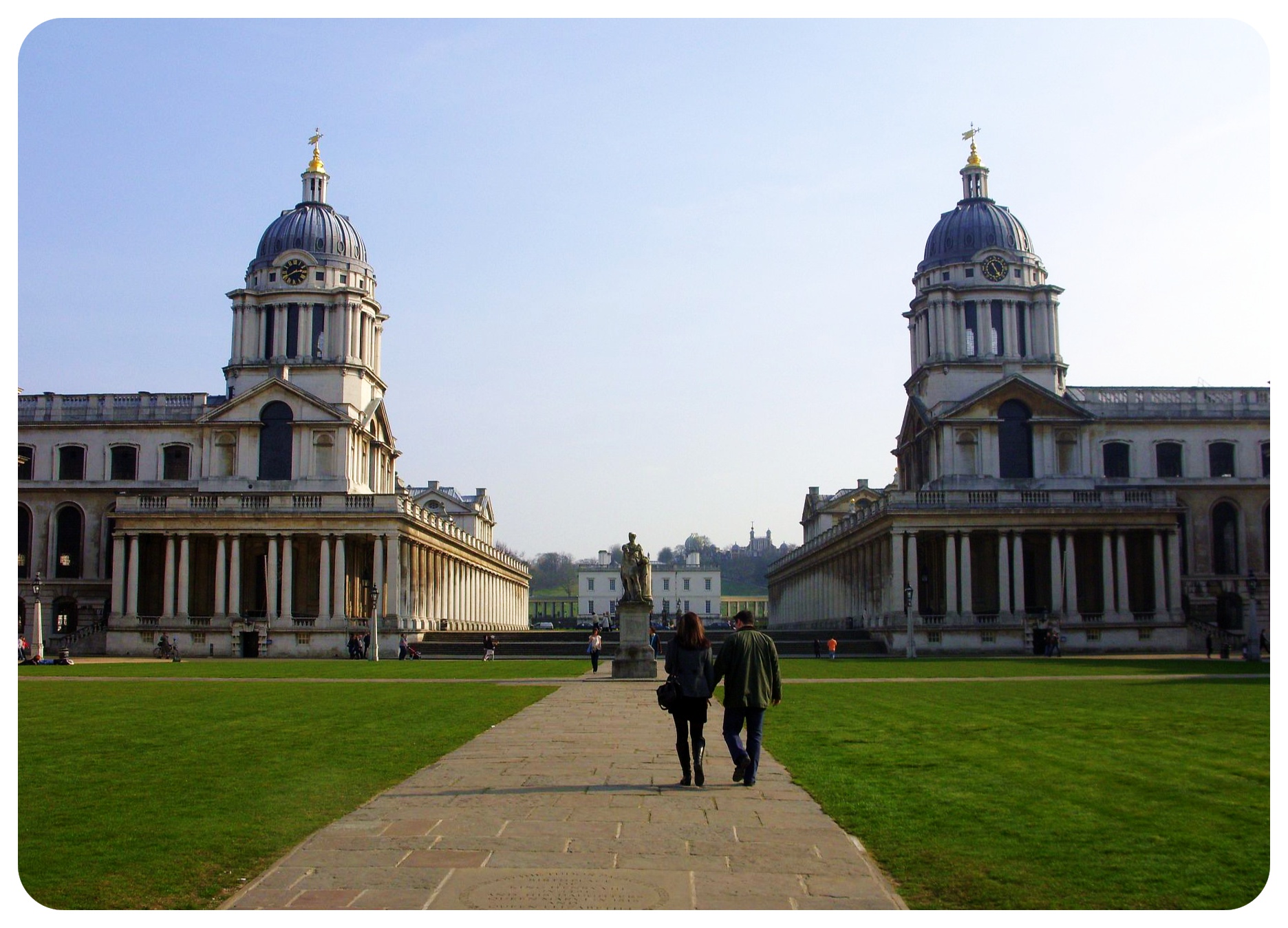 How to visit London on a budget
Know how to use public transportation in London

Public transportation will probably be your biggest expensive while you're in London, but there are some ways to save money on buses and subways. First of all, pick up an Oyster Card instead of paying for single rides each time – trust me, you'll need one. There is a £5 deposit for the card itself, but you'll get it back when you leave and return the card.
Get an Oyster Card in London

You have two choices when you buy an Oyster Card: you can buy a daily or weekly travel card, or you can simply add money to the card. That way, the 'pay as you go' version, is cheaper if you don't plan to take a lot of trips during the day (but if you are staying not right in Central London, it's very likely that you'll be using public transportation every day). With the Pay As You Go version you'll pay only £2.40 per ride instead of the full £4.90 fare for a single ticket.
If you opt for the Pay As You Go option, your daily fare will be capped at £7.20 (in Zone 1 & 2, Central London), which is the price of a day ticket. A day is counted until 3am the next morning, by the way. If you're wondering how much money to put on your card: £20 will usually cover a return journey from Heathrow plus travel around Central London for one 1 or 2 days. If you are planning to stay for 3 to 4 days, put £30 on the card. If your card runs out, you can always put more on it. If you're spending an entire week in London, your cheapest option is the 7-day travel card (£36.10 for zone 1 and 2).
Off-peak vs. on-peak fares in London



If you don't want to get an Oyster card, it is still possible to buy (paper) travel cards – they are considerably more expensive though, with £12 for a day pass (compared to the £6.40 cap off with an Oyster Card). If you're a late riser, opt for a off-peak travel card, which is cheaper than a normal travel card but only allows you to travel after 9.30am, however there isn't a difference in all travel cards – for example you pay the same price for an off-peak card in Zone 1, but if you stay further outside and need a travel card that reaches until Zone 5, it does make a £5 difference. You can find all the current London transportation fares in this table.
London Buses vs. London subway (tube)

You can even save more money when you take the bus instead of the tube – and buses in London aren't the grimy kind you've got in some U.S. city, but new, clean double-decker buses which connect the places that aren't covered by the subway and train network, but some go on routes parallel to a subway route, and this is when taking the bus is cheaper. A bus ride with an Oyster card is £1.50, no matter if it's peak time or not. Also: if you use only buses and use a Pay As You Go Oyster Card, your fare will be capped at £4.50, which means every day when you reach £4.50, you'll ride the rest of the day for free.
Sightseeing by local bus in London

Also – taking the bus is a much better way to see the city, so if you're not pressed for time, I recommend taking the bus whenever possible. While hop-on hop-off tours are a great way to see London, they can cost an arm and a leg! Instead, there are several London bus routes which pass right by the most iconic sights, which are all included in the price of your day ticket or Oyster card (though there are no headsets, so you might need to do a little background research yourself.
One of the buses that goes by many of London's sights is bus number 9 and you can hop right on in Piccadilly Circus. The bus passes Trafalgar Square, Somerset House, Harrods, the Albert Memorial and Royal Albert Hall in West London, and finishes at St Paul's Cathedral in East London.
Another fabulous route for sightseeing is bus RV1 which runs between Covent Garden and Tower Gateway. You can get on it on either end and the route follows the Thames passing the South Bank with the London Eye, London Bridge and even goes right over the Tower Bridge.
Most of London's attractions are free!
One of my favorite things about London is that most of the city's attractions are free – including its famous museums, such as the British Museum, the National History Museum or the Tate Modern. (A great way to spend a rainy day by the way, and there'll be one of those most likely!).
In addition to the free museums and galleries, you can see many other things that are iconic London landmarks without paying a penny, such as:
Piccadilly Circus
Tower Bridge
Hyde Park
Portobello Road Market & Notting Hill
A river walk along the Thames
Changing the Guard & the horse guards
Big Ben
Camden Market and the canals
Primrose Hill
Trafalgar Square
Oxford Street (stick to window shopping though, or visit Primark)
So while a trip to London can be pricey, if you feel like you have to do things like Madame Tussaud's, go inside Buckingham Palace, the London Eye or the Shard for views (which you can get much cheaper when climbing the Monument in the City of London, by the way, which is only £3, or entirely free if you head up to Primrose Hill or Hampstead Heath).
Free Walking Tours in London

I love free walking tours – they usually give you a great overview of the city, allow you to get your bearings, and at the same time you'll get some background info and insider tips. Tour guides love to share their knowledge of the city, so don't be shy if you're looking for recommendations for a certain kind of cuisine or just a good pub with cheap beer. When you join a free walking tour, you'll also notice how close most of the city's attractions are and that most of Central London is surprisingly walkable. I recommend the free Westminster Tour, a 2.5 hour walk that covers Buckingham Palace, No 10 Downing Street, Trafalgar Square and Nelson's Column, St James Park and the Horseguards, to name just a few stops.
The best inexpensive Airbnb Experiences in London
Visiting London on a budget means spending your money wisely, and if exploring London while supporting a London local sounds like a worthy cause to you, I recommend checking out Airbnb Experiences. There are hundreds of Airbnb Experiences in London, including private photo shoots, tango classes, chocolate tasting tours, pottery classes, LGBT tours, and lots of different walking tours, food tours and pub tours. To save you the time to scroll through all of London's Airbnb Experiences, I compiled the cheapest Experiences in London for budget travelers. They include Harry Potter tours, history walking tours, a street art walk and a street photography experience, a British Royalty tour and a bar crawl:
Stay in an AirBnb
It's not a secret that hotels in London can be pricey, unless you happen to stumble upon a great deal (I found a fabulous room at the Z Hotel Piccadilly Circus for only £50 on my last trip to London!), and this is a cost that can add up quickly, especially if your trip is longer than just a weekend getaway. On Airbnb, you can rent an entire apartment, but also a private room in somebody's home. With that option, you usually only pay a fraction of the price you'd fork out for a hotel room. It may not offer the same comfort of a hotel room, but it offers way more comfort than staying in a dorm room in a hostel! Plus: You get to stay with a local who can recommend cheap eats and other money saving tips. It's also a great way to see how Londoners live.
Note: Remember that public transportation in London gets more expensive the further away you stay from the city center – that's something to keep in mind when you're tempted to book that $21 per night room on Airbnb. A weekly travel card for zones 1 & 2 is £35.10, but a weekly travel card for zones 1 – 6 is £64.20 – that's a big difference. Ideally you want to stay in Transport Zone 1 or 2, to avoid paying extra for the subway and buses, and it'll also save you a lot of time – commuting out to Zone 5 and 6 can easily take an hour from Central London.
Cheap luggage storage in London
If you're leaving London on an evening flight and you're staying at a hotel or hostel, luggage storage is usually not a problem. There, luggage storage is offered for free or for a small fee. If you're staying in an Airbnb, however, luggage storage may become a problem, because Airbnb hosts might not be able to store your luggage for you after you check out – especially if a new guest checks in right after you leave.
Thanks to the Airbnb economy, several start-ups have decided to take on this issue and found cheap solutions for luggage storage. Here are the cheapest options for luggage storage in London:
How to save money on paid attractions in London
If you're planning to see some of London's attraction that aren't free, consider getting a London Pass which includes over 60 London attractions, including a Thames River Cruise, the Tower Of London and Westminster Abbey. Tip: If you buy the pass through VisitLondon, the official tourist board, you'll get a 10% discount on it.
If you only plan to visit one or two of the paid-for attractions, check online if they offer an advance booking discount. Most of the attractions offer it – the London Eye for example is 20% cheaper if booked in advanced.
If you're planning a trip out of town on the train – to Bath or Brighton for example, you should also check out the National Rail website where you'll usually find 2-for-1 offers for all major attractions (if you buy a train ticket). Train tickets should be purchased in advance, too, by the way: a ticket to Brighton is £22.90 if you buy it on the spot, but it can be as cheap as £11 if you buy it a few weeks in advance. This kind of travel requires planning, but it makes a huge difference on your wallet.
Cheap West End Theater Tickets in London

Theater is a fix part of many London visitors' itinerary, and seeing a play in the West End is well worth the splurge. But don't worry: Visiting London on a budget doesn't mean you have to miss out on experiencing a West End play or musical. The best part is that seeing a play or musical doesn't need to be expensive – I've seen plays for as little as £20! Similar to New York, London also has discount ticket booths – head to the TKTS ticket booth in the afternoon to get discounted tickets for the same evening. The Guardian just published a guide on how to get the best deal for West End Theater Tickets.
Eat and drink on the cheap in London
First of all: don't ever spend water on bottled water when you are in London. The tap water in the city is perfectly fine and safe to drink, and not only will it save you some precious Pounds, but you'll also do the environment a favor.
For a cheap lunch, head to Tesco, Sainsbury's or Boots and pick up one of their lunch deals, which are as little as £3 and include a sandwich, a drink and an additional item (chips, fruit or something sweet). It doesn't get any cheaper than this! If you prefer a hot lunch, head to EAT or Pret A Manger for a hot sandwich or a soup. You can get either one for less than £5. All of these places have several healthy food options.
When the weather is nice, it is always a great idea to buy picnic food and eat in one of the beautiful parks – nothing beats an al fresco lunch in Regents Park or St James Park. I highly recommend Portobello Road Market and Borough Market to pick up a quick yet scrumptious meal.
If you're staying in a hostel with a kitchen, you can buy one of the cheap dinner deals that is offered by all of the supermarket chains for as little as £10 – this includes a starter for two, two main courses and even a bottle of wine! (Tip: If you splurge on the £20 dinner deal at Marks & Spencer, you get the best value for money with a starter, main, a side dish, dessert and wine).
If you prefer to go out, try to find a coupon for 2-for-1 meals or look for a pub with 2-for-1 meal deals.
Use discount vouchers in London

Before buying anything, check if there are any discount vouchers for the activity, food or drink you're planning to buy. For example, browse through Groupon for the latest voucher codes before you set off on your trip.
Discount vouchers are hugely popular in the UK and many restaurants offer meal deals or 2-for-1 dinner vouchers. There are also vouchers for supermarkets if you're planning to cook for yourself, and it pays off to compare prices in the main supermarket chains (Tesco's, Sainsbury's and Waitrose) to see which one has the items you're planning to buy on offer.
PIN IT!