Long-term travel is all about the benjamins. Your budget becomes your bible, how much (or little) you spend determines how long you will be able to keep up the lifestyle of constant travel. We have already posted our six-month budget and our 1-year budget, but both of these include time spent either in the U.S. or Europe, which are much more expensive and so don't adequately reflect the cost of traveling in Central America.
This is why we wanted to write a separate post specifically breaking down the costs of traveling through this region, in order for those planning a trip to have a rough idea of how much traveling through Central America costs.
Overall Budget Breakdown
We spent exactly six months traveling through all Central American countries – Belize, Honduras, Guatemala, El Salvador, Nicaragua, Costa Rica and Panama – spending a total of $10,685.65 for both of us.
That is about $890.47 per person per month, or $30.36 per person per day (for the exact amount of days we were in Central America).
Originally we had a rough goal in mind to shoot for under $1,000 per person per month, per month, but we ended up spending even less thanks to keeping a close eye on our spending. This number is the average over six months, but there were major differences in how we spent our money in the various countries, so we have also broken it down per country:
Central America travel budget breakdown per country
Belize: $54 per person per day
Belize was by far the most expensive country in Central America, but we enjoyed our time there immensely. We could have spent less here, but couldn't pass up the adventure ops available like snorkeling and caving, which would have been much more expensive in Europe or North America. Minus the adventure, Belize would have cost around $40 per person per day.
Accommodation: $7.50 – $12.50 per person in a double room average A double room cost $25 on Caye Caulker, but only $15 in San Ignacio.
Transport: A long-distance bus from Belize City to San Ignacio near the Guatemalan border was $3.50, boats between Belize City and Caye Caulker were $10.
Food: $10 per person including beer. Beer $1.50 – $2.50.
Activities: Full day snorkeling tour $40, cave tours between $45 and $70 per person.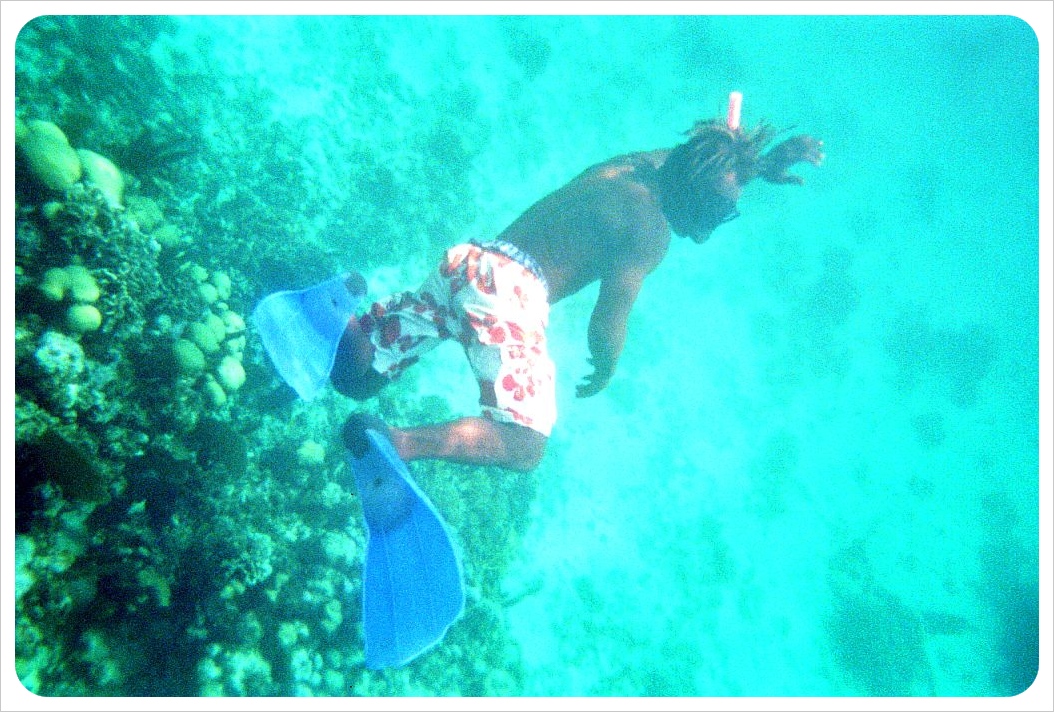 Guatemala: $23.12 per person per day
We splurged constantly in Guatemala. We took advantage of the high quality international cuisine in Antigua and around Lake Atitlan, putting away pots of fondue and bottles of wine, and discovering the wonders of Israeli food. Still, we managed to spend less than $25 per person per day by staying away from overpriced tourist shuttles and keeping our booze easy and local, plus we chose budget accommodation under $10 per person in a private room.

Accommodation: On average we spent $9 per person per night. The cheapest private room we stayed in was $4.90 per person, the most expensive was $16 per person.
Transport: Local buses cost between $0.50 and $3.
The most expensive bus we took was a night bus from Flores to Guatemala City for $29 each. After that, we only traveled by local buses and never spent more than $3.
Food: $6 – $10 per person including drinks. Beer $1 – $2.
Activities: Pacaya volcano $13, Tikal including transport & guide $30, ruins in Antigua $5
Honduras: $28.68 per person per day
Honduras can be done on the super cheap, but as we spent the Christmas holidays here, we treated ourselves to nicer hotels (maximum $25 for both of us together) and special holiday meals. Only for that reason did we end up spending more per day than Guatemala or El Salvador. We avoided the famous islands of Utila and Roatan, however, and visitors to the islands would most likely also average similar costs, as the mainland is considerably cheaper than these popular diving isles.
Accommodation: between $7.50 and $12 per person in a double room
Transport: Buses are between $2 and $4, the most expensive bus ride was $7.
Food: $5 – $7 per person including drink. Beer $0.60 – $1.50.
Activities: The most expensive activity was visiting the Copan ruins at $15 per person

El Salvador

:

$24.05 per person per day
Accommodation was the most expensive aspect of traveling in El Salvador – we found everything else (transport, food, drinks) super affordable. We did fall hard for pupusas; eating them every meal (almost) kept our food costs way down. In general El Salvador doesn't have much in the way of expensive tourist sites, museums are free on certain days, and even surfing can be done for $10 to $20 per lesson.
Accommodation: $10 per person in a double room with shared bathroom, $12.50 per person in a double room with private bathroom and hot shower
Transport: Buses are seriously cheap here, between $1 – $2, with the most expensive bus ride costing $4.
Food: A meal was around $4 per person, including drinks (beer). Again, pupusas cost 40 cents each, and beer is usually $1.
Activities: The most expensive activity was a guided hike in Alegria for $7.50 per person.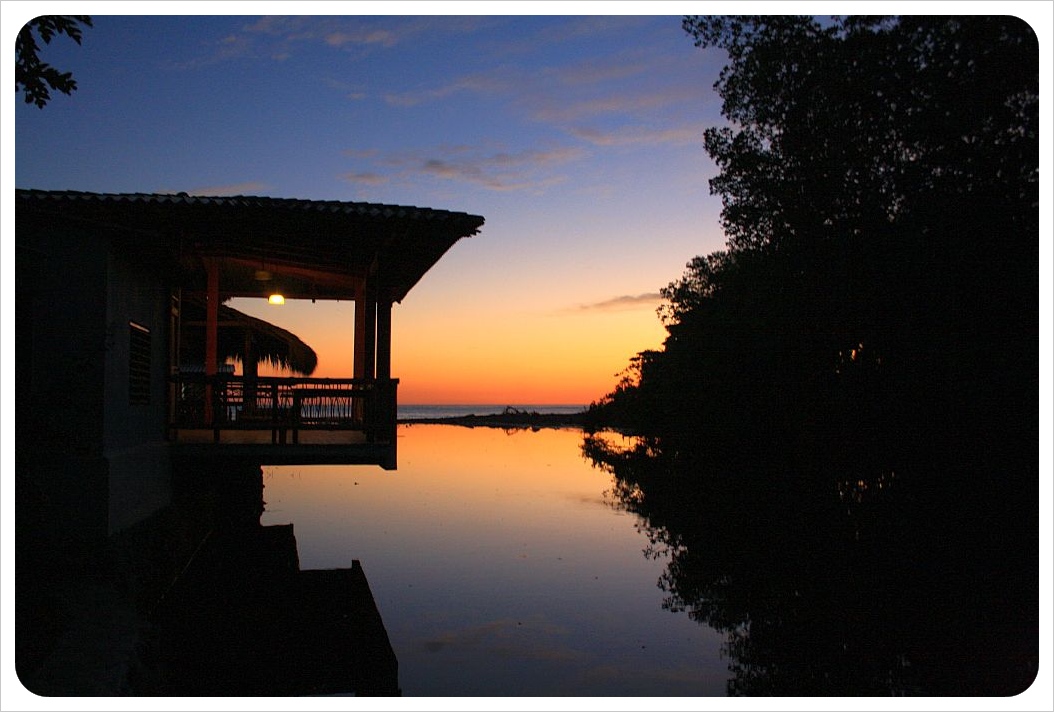 Nicaragua: $31.81 (including the Corn Islands)/$20.76 (excluding the Corn Islands)
In Nicaragua, we treated ourselves to a well-earned splurge, and made the trip out to the Corn Islands. This raised our daily average significantly, but not everyone is going to make the trip to the Corn Islands. Without the trip, Nicaragua would have been the cheapest country in Central America for us. Even with eating out twice a day almost every day, we barely spent more than $20 per person per day.

Accommodation: $7.50 per person in a double room average
Transport: Buses were usually less than $1; the most expensive ride was $1.80
Food: Breakfast was between $2 and $3.50; dinner was $4 and max. $7 with beer between 50 cents and $1.20.
Activities: Movie theater tickets cost $1.90 (snacks around $1.80), daily bike rental $3.90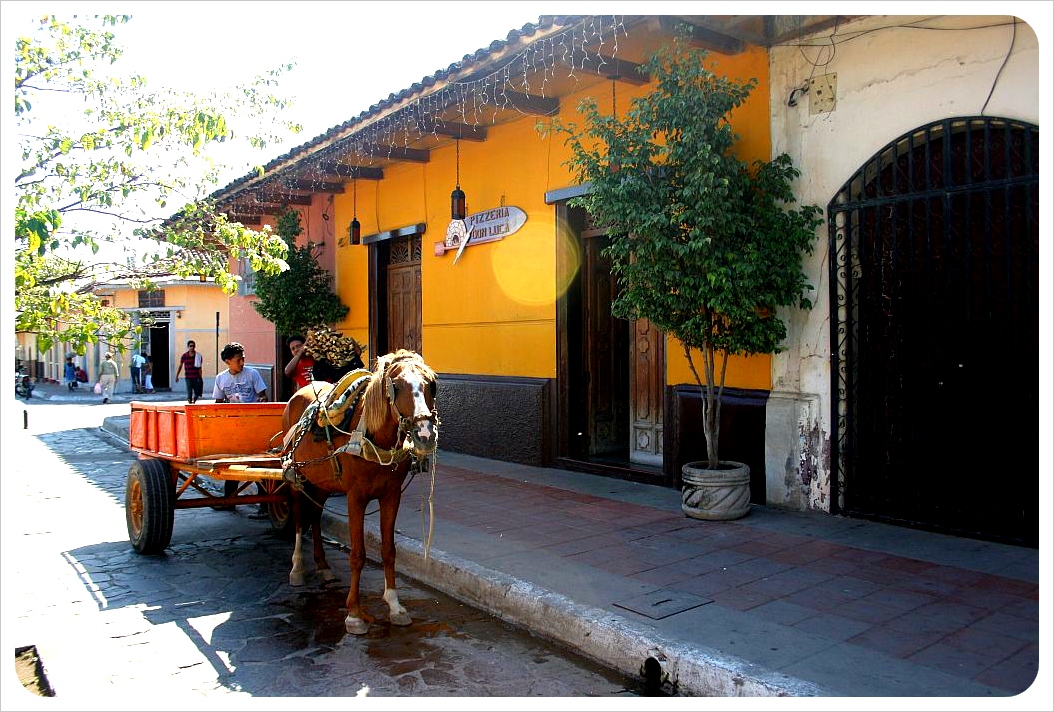 Costa Rica: $26.62 per person per day
Rumor has it that Costa Rica is more expensive than the rest of Central America, but we had a great time and easily kept costs down. Sure, it was quite a shock to see the prices in Costa Rica after coming from super cheap Nicaragua, but they didn't vary much from prices in Honduras or El Salvador. Spend your money wisely, and those extras such as zip-lining, guided hikes and National Park visits won't break the bank, or put you above budget, but if you're not careful (and you like to drink beer), it's easy to burn through Colones in a snap. There is cheap accommodation in Costa Rica, but the quality you get for $20 here is certainly far less than in the rest of Central America.
Accommodation: $10 per person in a double room
Transport: $1.20 for short distance bus rides, $2.50 for medium-distance rides, $8.00 for long distance bus rides
Food: A meal in a restaurant or in a soda runs at around $5 to $9. Beer $2 – $3.
Culture: The National Parks in Costa Rica are exceptionally beautiful and well worth the entrance fees, which range from $10 to $20. Ziplining is around $40 from the cheapest provider in Monteverde.
Panama

:

$35.71 per person per day
Like El Salvador, Panama also uses the U.S. Dollar, but here the inflation caused costs in Panama to be significantly higher than anywhere else in Central America. Goods and services here are often priced equally to the US thanks to a seriously large ex-pat population (especially in Panama City), but with beer still average 75 cents a bottle…who's complaining! The islands of Bocas del Toro were above average in price, while the mountain town of Boquete was easily affordable. As a global city, Panama City is home to the finest luxury accommodation as well as 25 cent bus rides and street food for $1.
Accommodation: $10 per person per night – the cheapest accommodation was $6.50 per person in a triple room, the most expensive was $12 per person (also in a triple).
Transport: $1.50 for short-distance bus rides, $7 for medium distances, 12.50 for long distances. Inner city buses in Panama City cost between $0.25 and $0.50.
Food: A meal is between $3 and $8, depending on the location.
Culture: The Panama Canal visitor center at the Miraflores Lock is $8, a ferry ride to Taboga Island is $12 for a return ticket, and movie theater tickets are $3.
Practical information:
We were able to stick to our budget mainly because we used Lonely Planet's Central America on a shoestring guidebook, which has super useful budget information for each individual country. It's not a light book and it takes up quite a lot of space, but carrying it was well worth it for us (not only for budget tips, but also hostel recommendations, maps, and up-to-date information on how to get from A to B.)
We chose almost exclusively very cheap local transportation instead of the more expensive tourist shuttles.
We ate at cheap local restaurants but also opted for pricier tourist restaurants more often than other travelers. If you eat where the locals eat and sleep in dorm rooms, you can travel Central America on less money than we did.
Note that we didn't party a lot while we were there – we know lots of backpackers who party much more in Central America than we did – so if you're planning on going out a lot, make sure to add that to your budget.
Wondering what to pack for your trip to Central America? Check out

our packing list

for the things we can't travel without and the gear we've ditched over time.
Have you traveled through Central America? If you have, what countries did you find budget-friendly? Where did you splurge? If you haven't gone through Central America, let us know if you plan to go and if you need any budget advice.