Last Updated on October 26, 2021
The Globetrottergirls are huge fans of street and urban art. We love its raw grit, city themes, fleeting nature and the sport of spotting new works by street art all-stars.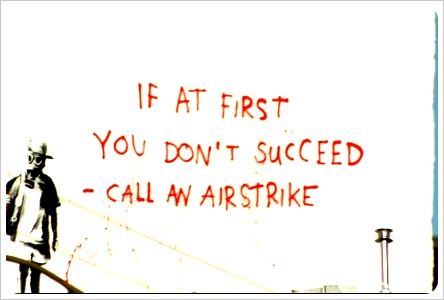 Living in London for the last three years, spotting a Banksy was often possible and very exciting, before some art-hostile council would paint over it. We caught Banksy's CCTV piece the morning he painted it, and his trademark rat right on the Shepherds Bush round-a-bout also the day of.
So imagine our happiness when we saw three Banksy's in San Francisco and all of them still new!

Apparently, Mr Banksy was in town around in late April and six new pieces were counted throughout town (coincidentally timed with the U.S. release of his film 'Exit through the Gift Shop').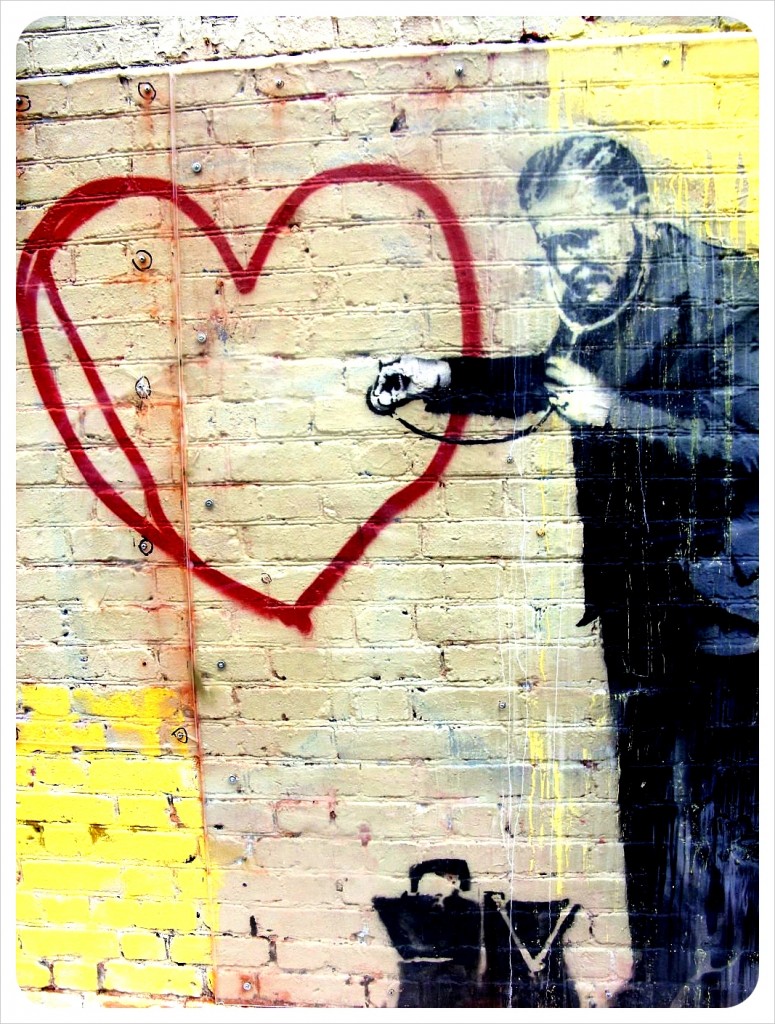 San Francisco street art stretches far beyond Banksy: The Mission District is not only known for its innumerable Mexican and Latin American restaurants but also for the murals that are spread all over the district.
The murals in the area were initiated in the 1970s by the Latin American community and inspired by the Mexican mural movement of the 1930s. To date, there are more than 600 murals and graffitis in the Mission District.
Make sure not only to stay on Mission Street but also to explore the streets and alleys right and left of it when looking for murals and graffitis.
How to see street art in San Francisco
There are several ways to see street art in San Francisco –