Last Updated on September 12, 2012
For those with the faintest interest in Vegas, you will have probably heard of the Bellagio Hotel. If anything, you know it as one of Terry Benedict's hotels in Ocean's 11 (it stars again in Ocean's 13). Although being in the middle of The Strip, the Bellagio stands out of the typical Vegas hotels with its unique Italian theme and elegance.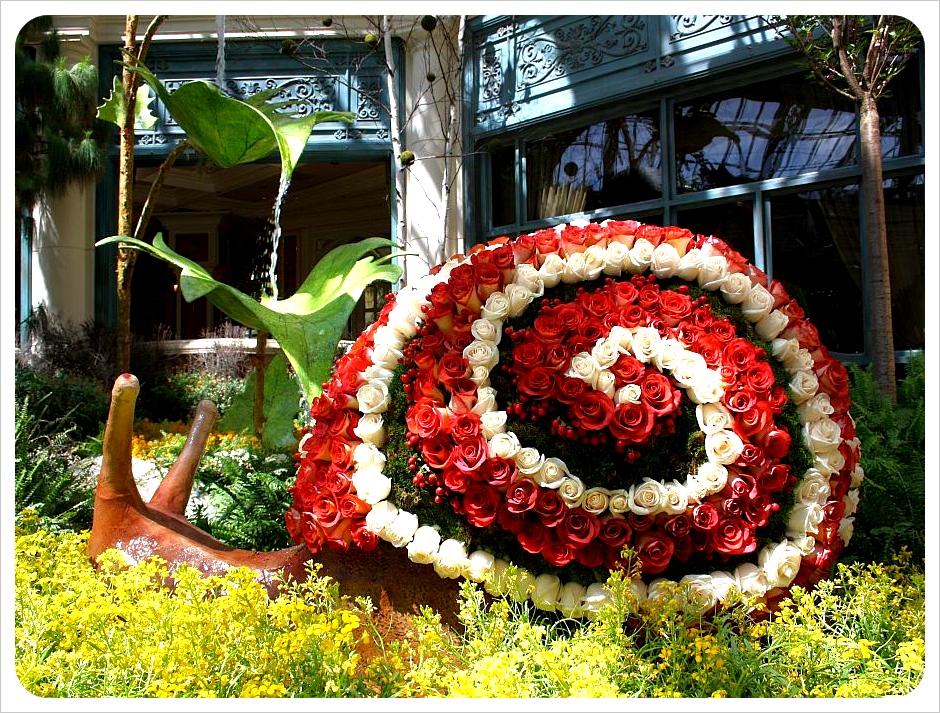 Inspired by Lake Como in Italy, the entire building is built in the style of Italian architecture, including an eight-and-a-half-acre lake featuring the famous fountains and more than 2,000 hand-blown glass flowers on the ceilings of the lobby.
Opened in 1998, the Bellagio is one of the biggest and most elegant hotels on The Strip, and it does not only offer top dining experiences and broad shopping opportunities as well as an art gallery, it also has a wonderful botanical flower garden in its lobby.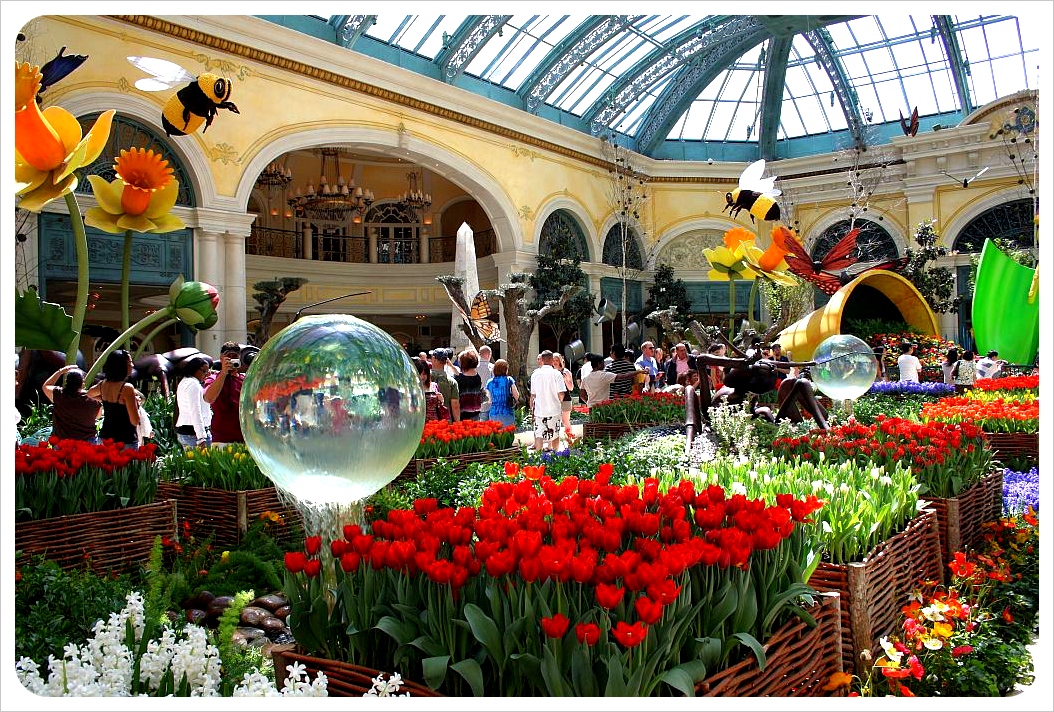 The flowers in the botanical garden are arranged creatively, in different forms every season – in the form of snails, frogs, and other colorful displays giving off a wonderful scent.
Jumping water fountains and never stopping watering cans add to the beautiful atmosphere.
Leave the botanical garden on the left side and you will come to what is called 'the world's largest chocolate fountain' in The Jean-Philippe Patisserie, a European-style pastry shop that not only spreads the appealing smell of chocolate but also offers fabulous Italian ice cream. Make sure you bring your credit card though, if you want to try it.
With EasyToBook.com, find your cheap hotel in Las Vegas and all over the world!