Last Updated on January 16, 2023
With over a month to spend in California and plans to travel between Los Angeles and San Francisco, there was no question that we would take the Pacific Coast Highway for a true California Dreamin' road trip. To drive the Pacific Coast Highway is on the bucket list of many road trippers – but even people who don't enjoy spending much time in the car will appreciate the stunning vistas along this incredible route.
From the moment we set off from L.A., it was clear why National Geographic listed the PCH as one of the world's 'drives of a lifetime'.
Our Pacific Coast Highway Road Trip
Highway 1 is a breathtaking drive past the beaches of Malibu, stunning vistas of the Pacific, the beautiful former Mexican missionary town of Santa Barbara, mountains and redwoods in Big Sur, a 17-mile scenic drive around the Monterey peninsula and finally Halfmoon Bay before entering San Francisco, our final destination for the week. When continuing your trip north, Hwy 1 it will take you right over the Golden Gate Bridge into California's wine country.
Drive the Pacific Coast Highway
The most breathtaking part of the 436miles (701km) along the Pacific Ocean is Big Sur, 'Big Country of the South', named by the Spanish settlers who inhabited it first. Big Sur covers 90 miles (145 kilometers) from Carmel in the north to San Simeon in the south. This part of the PCH is a designated American National Scenic Byway and California Scenic Highway and is legendary for its notorious curves and bridges.
On this part of the coastline, redwood groves reach skyward and the Santa Lucia mountain range plunges into the sea where waves crash on ragged rocks.
After snaking around sheer cliffs ranging from 600 to 5,750ft (182m to 1753m), you arrive in the town of Big Sur, where there are several campgrounds, lodges and hotels, a few galleries, cafes and mini-marts – what you don't find are chains; everything is individually owned and run.
Although accommodation in Big Sur is quite pricey, we decide to spend one day hiking in one of the nine state parks and stay in the Big Sur Campground, located right off the Highway.
With proper trekking in South America (Inca Trail) coming up, we thought it might be a good idea to spend the night camping. In the end, though, we stayed in a tent cabin, which is a wooden cabin on the bottom, a queen-sized bed, with tent flaps for a ceiling.
This far north, nights in May are more than chilly, and we quickly realized that rather than meeting a sweet spot between camping and hotel room, we actually had a tent top which didn't close all the way and air slipping through the wooden slats on the floor. Several species of insects, both flying and crawling, also found their way into the tent.
However, the beauty of the place makes up for the freezing at night – Our front porch faced a lazy river, there are trees outside our tent-cabin that are taller than most skyscrapers and who needs heat anyway.
After an early breakfast the next morning, we choose nearby Pfeiffer State Park for our hike. (There are 237 miles of trails and 55 designated trail camps in the area of Big Sur to choose from). The hiking there was limited though as many trails were still closed as a result of a destructive forest fire in 2008. This fire managed to ravage through most of the trails including the 4 mile Oak Wood trail and the trail to an upper view of the Pfeiffer Falls.
We start our hike on the Mount Manual trail where soon we were greeted by three wild turkeys. Lucky for them, we are vegetarian and it was no where near Thanksgiving.
We continued our hike on the Valley View trail which goes uphill for miles but rewards the climb with fantastic vistas of the valley. On the way down we took another trail to the bottom of the Pfeiffer Falls through the wood.
The redwoods were so impressive, though equally impressive was the wilderness, from the green clovers running up the mountainside to the bluebirds we had eating out of our hands down by the falls.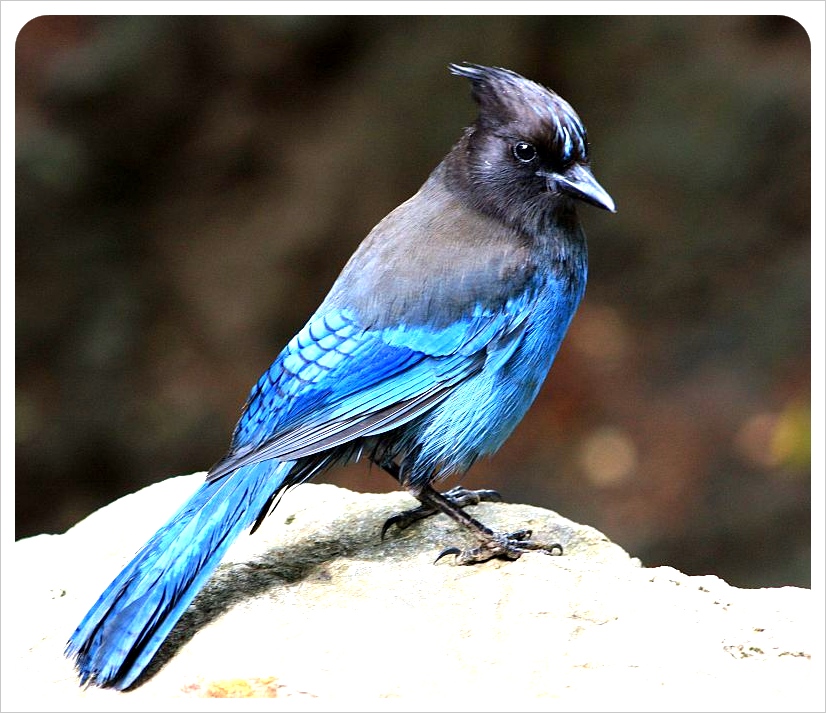 Tips for your Pacific Coast Highway Road Trip
Car Rentals: Do your research
You'll find the best rates for car rentals through OTAs (online travel agents) like Expedia, Priceline, or Autoslash. I recommend comparing rates on several of these websites and have Autoslash send you a quote, and then decide which rental company to go with. The best thing to do is renting the car upon arrival at the airport – airport car rentals at LAX and SFO usually have great rates. If you're planning to drive the PCH one-way, ie. dropping the car off at a different end point from your start point, be aware that the fee for a different drop-off point can be hefty. It might be worth driving back to your starting point – you can drive the Pacific Coast Highway from Los Angeles to San Francisco, and then take Interstate 5 back to L.A., which is a faster, more direct route. That's what we did and it took us around 6 hours.
Book your hotels in advance
Because this is such a popular road trip route, and especially between May and October thousands of people drive the Pacific Coast Highway, I recommend booking your hotels or motels in advance. We waited until the very last minute to book our accommodation and learned the hard way that booking in advance is the smarter thing to do: in several places, we overpaid for a hotel, or we had to make do with the hotels that still had rooms left, and most of them were mediocre (or even worse). For the best hotel deals, I recommend Booking.com which has been my go-to hotel booking website since 2010.
For the most stunning hotels, check out Architectural Digest's
17 Beautiful Pacific Coast Highway–Centric Hotels
Thrillist has a list of the 10 best hotels along the Pacific Coast Highway

How to find the cheapest gas stations
One thing you'll notice when you drive the Pacific Coast Highway is that gas is more expensive at the gas stations along the PCH than it is in LA or San Francisco, or along the Interstate. That's for one because this is a popular tourist route, but it is also a more difficult area to supply with gas.
Fill up the tank before you start the drive (if it's not already filled up) and use apps to find the cheapest gas stations. GasBuddy is the most popular gas price app – it'll show you the closest gas stations to your location and how much gas is in each one.
Waze also shows you gas prices, and in addition it provides live traffic information, informs you about accidents, speed traffic control, and other useful information.
Also check if your credit card offers – some credit cards offer cash back for gas at certain gas station chains at certain times of year – it's worth checking your credit card offers (usually easily accessible in your credit card app) before you hit the road and add relevant ones to your card.
Driving further south?
Check out our five favorite spots on the Pacific Coast Highway between Malibu and Laguna Beach!