Last Updated on February 19, 2021
Most of you know that I've had a rough couple of months and I thought it is time for an update on how I am doing and my upcoming travel plans!
Up next: A Canada Road Trip

As this article goes live, I am on my way to Vancouver, Canada, for a quick getaway to British Columbia! I haven't been to Canada since 2011, and never made it to the West Coast, so I am excited to finally get to know that part of the country.
My friend Rease and were invited by Coast Hotels to road trip through Western Canada on the Great Coast Road Trip, exploring Vancouver and Whistler and some places in between. The road trip is part of a month long interactive road trip campaign hosted by Coast Hotels that takes travelers across Canada and down the U.S West Coast. In total, the car will visit 21 cities spanning 2,650 miles (but we are only driving a fraction of it).
If you have any recommendation for British Columbia, and Vancouver specifically, please share them in the comments below!
Win your own road trip!
If you happen to be in Western Canada or on the West Coast of the U.S. and spot the road trip car somewhere during the #greatcoastroadtrip, make sure to snap a picture of it and share it via Twitter, Facebook or Instagram using the hashtag and you could win your very own road trip along one of the legs of the road trip. This could be the leg we're driving (Vancouver – Whistler – Tsawwassen), Seattle – Portland in the U.S., or from Yellowknife to Whitehorse in Canada's beautiful Yukon Territory, to name just a few. You can find more details on the contest and the prizes here.
I am still undecided if I will head down to Seattle from Vancouver after the trip or fly straight back to New York City, and leave Seattle for a whole other trip which would include Portland and a few other places in the Pacific North West.
You can follow my Canadian adventure live on Instagram #GreatCoastRoadTrip!
The past few weeks…
The past few weeks have certainly not been easy, but I feel like I am making good progress. Coming to New York was the right decision. On my first morning I went for a long run along the East River and while I was soaking up the spring scents around me, I already felt a bit lighter emotionally. I just love this city and there's at least one moment every day when I try to figure out how I'll be able to spend more than just a couple of months here – every year! (I've got some ideas though…)
My daily runs have been helping me to clear my mind, to finally come to terms with the breakup and to come to some important realizations that help me in my healing process (that's a whole post in itself though). I made a pact with myself to be social every day, even on those days when I feel like I don't want to see anyone at all. No more hiding under the covers – I am in New York after all. Luckily it's not difficult to find something to cheer me up here when I feel a wave of sadness coming over me. It is not always easy to go out and meet new people when you're feeling like you're not your best self, but I have never come home thinking 'I wish I hadn't gone out'… I am always glad I went.
I've also been taking a lot of time for myself, allowing me to figure out what I really want for the future. Life threw me not one, but two curve balls, and I haven't struggled like this ever before. I promised myself to do at least one thing every day that makes me happy… and so far, I've been doing pretty well. I ran my first 10k (a shorter race that I had wanted to do, but the Brooklyn Half, the race of my choice, had been sold out already), I stuffed myself with my favorite NY pizza, I had too much overpriced coffee (but so worth it!), I explored Bushwick's street art scene, I walked on a carpet of cherry blossoms, I had friends show me around their neighborhoods, danced the night away, went to see stand-up comedy, picnicked in the Botanical Gardens, visited my favorite markets, went to the movie theater, saw plenty of beautiful sunsets over the Hudson River (a perk of living on the Upper West Side!), and made plans to see a Broadway show next month.
As for the website, I am still getting used to running it by myself and am taking my time with it. I am slowly finding my way as a solo Globetrottergirl and am in the process of making concrete travel plans for rest of the year (stay tuned, I will reveal them soon!).
Win a free hotel stay!
There is a new hotel booking website on my radar – Travelpony.com. I've been using them quite a few times now and am impressed with their ability to offer absolutely mind blowing hotel rates! I used the site to find cheap rooms in Berlin in March and when I planned my trip to New York, when I realized that I hadn't booked a place to stay just six days before my departure date – of course all the good rates and best places to stay were gone by then. Travelpony.com, however, managed to score a deal at a Marriott that HALF the price of what all the other booking websites were quoting! I double checked all the major booking websites and every single one showed me the price per night that Travelpony.com showed me for two nights. All you have to do to get these superb rates is mention Travelpony.com in your social media network, i.e. on Facebook, Twitter or LinkedIn. Since I am so blown away by the prices the site finds, I am happy to mention them on social media – who doesn't like to brag about an amazing bargain?!
I don't know how they get these crazy cheap rates, but I used Travelpony again for my Canada trip and because I love the site so much, I am excited to share the chance to win a hotel stay worth up to $250 through Travelpony.com! They are not giving away just one hotel stay, but one winner is drawn every Friday throughout June! So make sure to enter several times to increase your chances to win 🙂
TravelPony will be drawing a winner for a free hotel stay (up to $250 in value) every Friday in June 2014! Just guess where TravelPony is in the photo below to enter. Plus – tell us where you heard about this contest and you'll receive an extra entry!
Guidebook giveaway!
I also teamed up with DK's Eyewitness Travel Guides again – I was already raving about their guidebooks last year when we used their Santiago guidebook to explore Chile's capital and am currently using their updated New York City guidebook to find some spots I haven't been to yet. I will write more about the hidden gems I found through the book shortly (hint: there are quite a few!), but for now, I'd like to give away a package of four of their updated guidebooks:
Italy • Paris • London • New York City
I am tempted to enter the giveaway myself since all four are places I know I will visit over and over again and I would love to explore them with an DK's Eyewitness Travel Guide in my pocket, knowing that it will add to the experience. What I loved about their Santiago Guide was how visual it was, with color photography and beautiful 3D maps, ideas for walks and generally just a much more attractive and shiny design than your average guidebook. When I read somewhere that I should check out Church So-and-so, I am usually just bored, but seeing a stunning photo of said church in a DK's Eyewitness Travel Guide will definitely get me interested. The revised versions of the guidebooks also include city guides with day trip itineraries as well as itineraries based on the length of stay or a certain theme, updated restaurant and hotel listings, detailed street maps (even pointing out the best viewing points!). The only thing you have to do is leave a comment and tell me which one of those places you'd really like to visit – a winner will be randomly chosen via Random.org and he or she will receive all four guidebooks!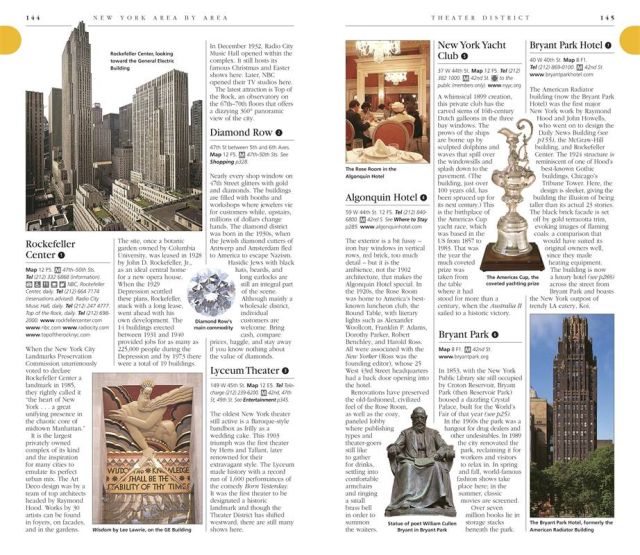 If you'd like to enter the giveaway, leave a comment with the guidebook of your choice by 15 June 2014 (note: the winner will receive all four guidebooks).