Last Updated on February 25, 2021
The breathtaking Gold Coast is undeniably one of Australia's most incredibly beautiful destinations – filled with stunning vistas, sparkling blue water stretching to the horizon and characteristic namesake golden sunsets and beaches. The Gold Coast is one of the places that you have to see when you visit Australia! Undoubtedly one of the best ways to see it is to drive it yourself. There are several different routes you can take – and lots of sights to see along the way – so here's our pick of Gold Coast tours for first-time road trippers and for those who love the road less traveled alike. Why not put some of these routes on your next trip itinerary and see what you make of the routes we've chosen?
Visit the Gold Coast: Which Route is best for you?
1 The Surf n Turf
The best of both worlds – hug the stunning coast and sample the long beaches filled with soft white sand, whilst heading inland at intervals to drink in the stunning scenery and see a few essential sights along the way, too. By the sea, Surfer's Paradise is a must-visit on the Gold Coast with its incredible beachfront and promenade markets; along with beautiful Byron Bay and Mermaid Beach. Further inland, there are lush rain forests and wildlife parks to explore.
This area is also a foodie's paradise – with fresh local produce on the menu at every turn. Sit back and relax in the lap of luxury around Main Beach, with its sparkling yacht-filled marina and bars and restaurants selling fresh seafood and local cuisine.If you're into wine, take a turn inland and head to one of the many vineyards offering tours and tasting, like Canungra Valley Vineyard near Canungra Creek. If you're feeling especially adventurous, you can hire boats or survey the area from a breath-taking aerial perspective in a hot air balloon.
2 The Sightseer
This is the perfect route if you're visiting the Gold Coast as a family. You can get on the Tourist Trail and experience the best of what Gold Coast has to offer straight out of the pages of a holiday brochure or magazine.Why not start off at glamorous celebrity hang out Main Beach, with its glittering beach, exclusive boutiques and top-notch restaurants and then leisurely make your way down to Burleigh Head via Surfer's Paradise and Mermaid Beach, hugging the coast on the main roads and highways.You'll be spoiled for choice along the way between the magnificent National Park at Burleigh Head, the buzzing vibrant energy and laid back vibe at Surfer's Paradise, fabulous shopping and fantastic theme parks such as Sea World and Wet n Wild Water Park. It's a trip that will suit both the dreamer and the action-oriented traveler – there really is something for everyone!
3 The Lone Ranger
Go off the beaten track and really explore the surrounding area and the hidden gems of Queensland such as Springbrook, Lamington National Park and Mount Tambourine. For nature lovers, there are endless deserted beaches and untouched coves to discover like Fingal Head, and parks and rain forests to hike through in the midst of nature. The O'Reilly Forest in Hinterland is great for avid naturalists, with gushing white waterfalls and leafy forest filled with rare species and exotic birds. You can also find stunning sanctuary even in the city by taking the Panorama Drive off the Pacific Highway to catch incredible views over the coast and the Hinze Dam.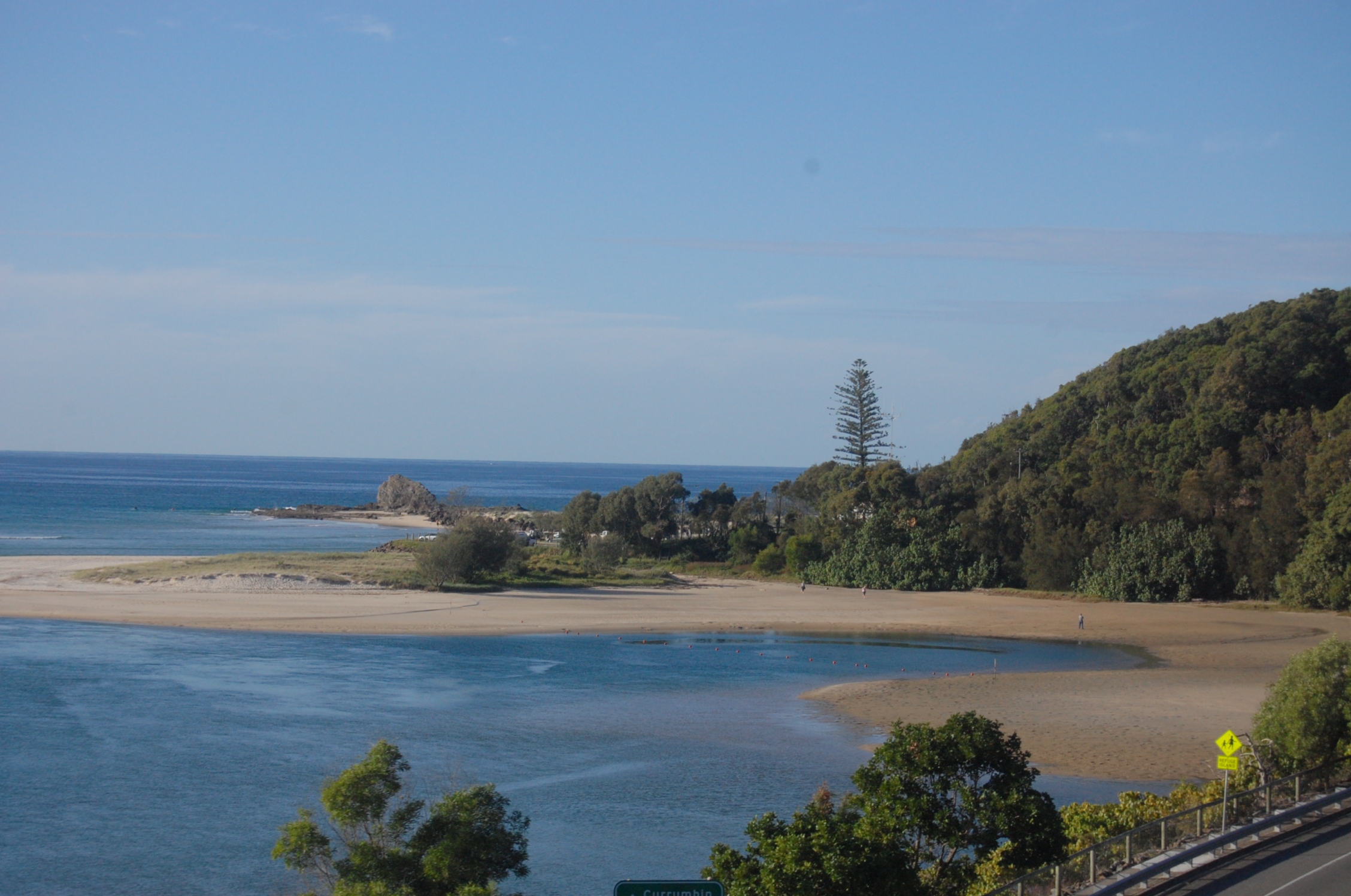 Photo credit: (1) Gold Coast by Gary Bembridge ; (2) Gold Coast Surfers by sirraychen; (3) Small beach by Fá e Cá. All images used via Flickr's Creative Commons Licensing.