Last Updated on September 8, 2020 by Dani
"Paris is always a good idea", Audrey Hepburn famously said in the movie Sabrina – all the way back in 1954. But this saying is timeless and still holds true today. Paris is one of the most magical big cities in the entire world, combing historic architecture, French cuisine and the unique romantic atmosphere which made it a hot destination for marriage proposals and weekend getaways for couples. There are some practical matters to consider before you hop on the next fight to Paris – most importantly what to pack before you go.
You certainly don't want to end up heaving around heavy luggage that is packed with lots of unnecessary items. Having said that, you don't want to find yourself short of clothes or accessories when you are in one of the world's most fashionable cities either.
The following items are some must-pack things for your next trip to Paris:
A stylish Weekender Bag

Even if you're traveling to Paris for a week or longer – try to fit everything you need in a weekender bag. These small travel bags fit in an overhead compartment on the airplane, they can be worn over your shoulder (something you'll appreciate when you walk down those cobble stone streets) and they are compact (read: not too heavy). Paris requires a stylish bag, so don't go for your good old duffel bag, but look into a bag that you can also wear in the fashion capital. For the most efficient packing, get some packing cubes which help you find your different items quickly, since you can pack them more systematically.
Something Chic for the Opera or Moulin Rouge

It doesn't matter if it's the ballet, the opera, or a cabaret at the world-famous Moulin Rouge, you will have at least one night out while you're in Paris. If it's not a show, it may be a fancy dinner at a chic restaurant – so make sure you have something to wear for this occasion. The "little black dress" is always a safe pick, and something that doesn't take up much room in your luggage. Don't forget to pack a pair of shoes that go with your nice outfit, and a little purse for the evening.
Comfortable Shoes for Walking

One of the best things about Paris is that you can wander the streets for hours and not get tired of it, because there's something to uncover in every single neighborhood, and the tree-lined streets and the paths along the River Seine are just so picturesque. Because you will, without a doubt, walk a lot while you're in Paris, don't forget to pack a pair of comfortable sneakers or walking shoes. If you're still unsure about what places you have to visit while you're in Paris, check out my suggested Paris itinerary.
A portable charger

A portable charger is a must-have item on any trip to Paris, because you will end up taking hundreds of photos – at least if you're like me! But also sharing your trip on your Instagram Stories and on other social media channels eats into your phone's battery quickly, and you will want to make sure your phone doesn't die just before you get to the top of the Eiffel Tower. Check Amazon for cheap portable chargers – I recommend buying one that offers at least two full charges for your phone.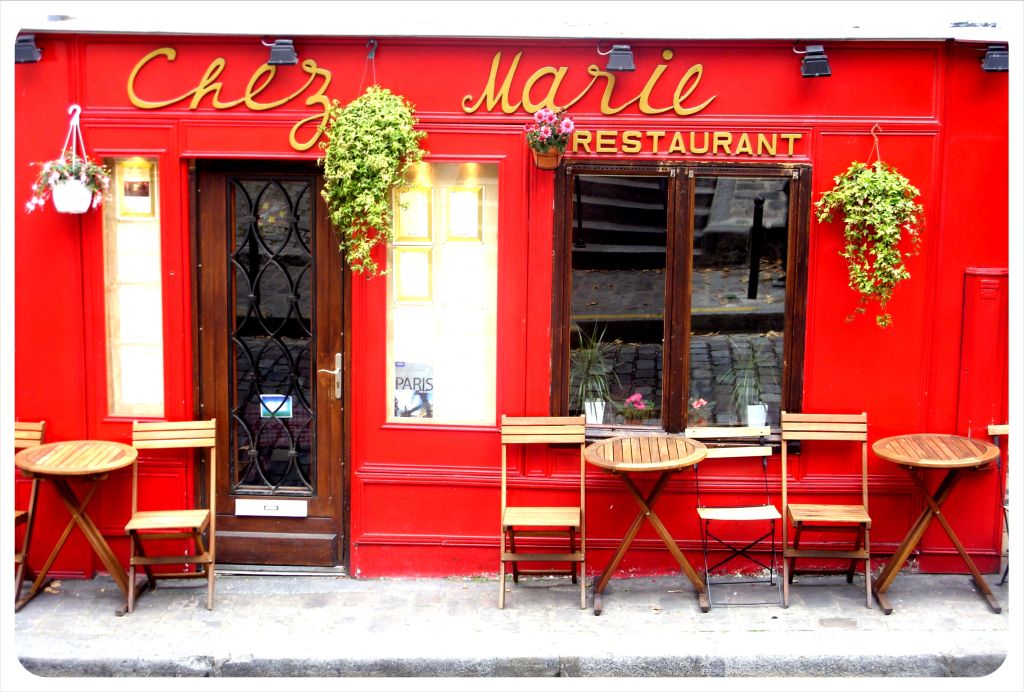 What Not to Pack For Your Trip To Paris
Don't pack too many clothes – if you happen to run out of things to wear, you can always stop by one of the many fashion shops or go on a shopping
spray in Paris' many haute couture stores. For fashionistas, a trip to Paris includes shopping anyway, and why would you want to arrive with a full suitcase when you can fill it up with the latest Paris fashion?