One of the best things I did on my recent trip to Malta was renting a car for a day. That way, I was able to see exactly the places on the island that I wanted to see without being dependent on the schedule of the public buses which were also running not very often, so that I would have only been able to cover a fraction of my itinerary. Renting a car also allowed me to stop whenever I wanted, wherever I wanted. I just love the freedom you have when hiring a car, and with the low cost of rental cars these days, in most places it doesn't make much of a difference if you rent a car or travel by public transportation.
I have to admit though that I find hiring a car in a foreign country still somewhat frightening – even though I've rented cars in Malaysia, Italy, the UK, the US, Spain, Costa Rica and other countries over the years. There is always a fear factor involved, especially in countries that are known for their notorious drivers (driving in Rome almost gave me a heart attack) which is why I think car hire insurance is always a must, no matter where in the world you rent a car. The thought of having to deal with lawyers in a foreign language in the case of an accident or the cost of having to pay for the car if the car gets stolen is just terrifying.
Here are some things I've learned when hiring a car abroad – read on for my tips on how to get the best insurance, the best price and an overall hassle-free rental experience:
Car Hire Insurance
Rental companies only offer a basic insurance that includes a collision damage waiver and a loss damage waiver (for theft), but often they come with a large excess fee that you need to pay in case you have to make a claim. The premium insurance that is offered by every rental car provider is usually almost as much as the daily rate of the rental – in some cases even more! That's how rental providers make their money, but you shouldn't buy any extra car hire insurance from the rental company: Much better deals are offered by insurance companies that specialize in this kind of insurance and are able to offer much better rates than the car rental company. While car hire providers charge anything between $10 and $25 per day for extra insurance, specialist insurers offer the same kind of coverage for just $2 to $5 a day!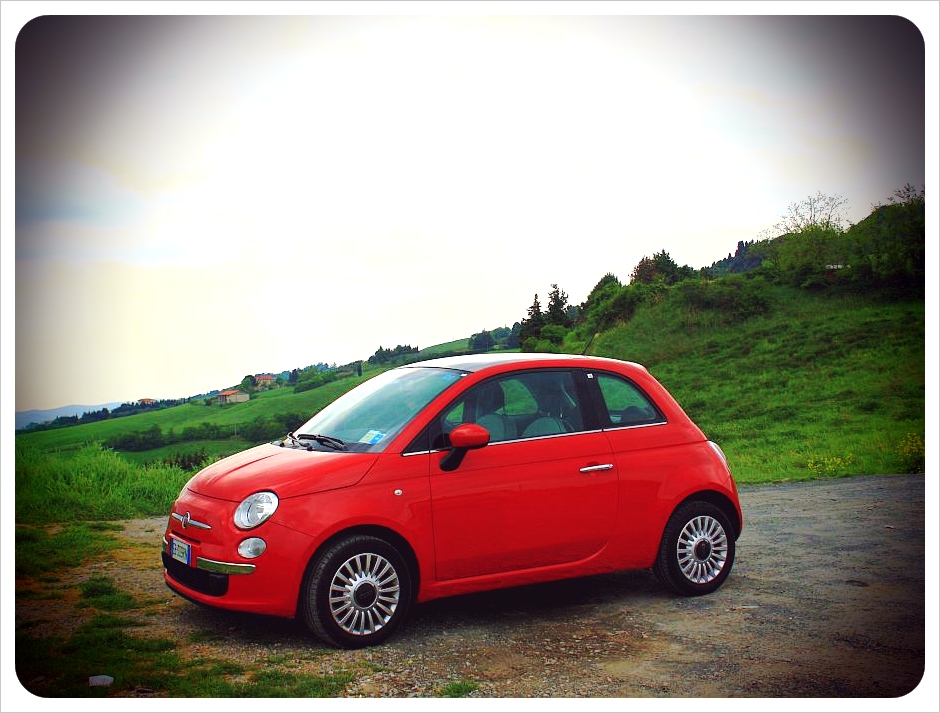 Some credit card companies offer coverage for rental cars – check if one of your credit card providers includes car hire insurance. I ended up calling all my credit card companies once to find out which one included car hire insurance and booked the car with that card – which is an essential factor. If you have insurance for rental cars included in one of your credit cards, you'll have to book the car with that very card. Prior to making the booking, check how long the car hire can last though – most companies only include up to two weeks rental. Some credit cards also only include the same basic coverage that the insurance already included by your rental provider offers – in this case, you should still look for an extra insurance covering things like Personal Accident Insurance, Liability Insurance or Personal Effects Coverage.
Best price on a rental
Use car rental comparison websites when researching the best rates. There are a bunch of those sites out there, and it doesn't hurt to double-check the rates on several of them. Almost every time I hired a car, I reserved it through a car rental comparison website. I usually check if I can find the same rate directly on the provider's website (for example Hertz), but usually they only offer their special deals through these third-party websites. I have never had any problems booking through a third party though.
If you can, don't hire a car at the airport. Sure, it is the most convenient place to pick up a car when flying into a city, but if there is a cheap shuttle or public transportation to your downtown hotel, reserve a car at that location. It can save you hundreds of dollars, depending on the length of the rental. Airports are the most expensive pick-up places for rentals. If you rent with a company like Enterprise, they offer a free pick-up and drop-off service anyway.
Also, unless you're traveling with a family, you can usually reserve the smallest sized car and expect to get an upgrade. If you're not automatically offered one, it doesn't hurt asking if there is a bigger sized car available at the rate you've reserved the car for – most rental companies are happy to give you an update, especially in the U.S., where small cars aren't all that common anyway and most rental providers don't stock enough of them.
Guarantee a hassle-free rental
Make sure to read the small print when hiring a car – often it includes policies like the one that prohibits the rental car on unpaved roads – ie. should you get into an accident there, their insurance won't cover it.
Take the time to walk around the car and look for dents and scratches – and if there are any, make sure they are taken down in the rental agreement. If there are several scratches – not unusual when renting a car in Southern Europe – make sure all of them are marked in the agreement. The last thing you want is to pay for a dent somebody else caused.
Don't leave without double-checking that you have a 24-hour service hotline number, know what to do / who to call in the case the car breaks down, and how to get to drop-off station, should it be a different one from the pick-up station. I almost had to pay a full 24 hours more for a rental because I returned the car five minutes late – I hadn't checked the traffic routing and thus not seen that the streets I thought I would be taking were one-way streets. It was only thanks to one nice colleague in the office that the clerk who I returned the car to didn't charge me an extra day – even five minutes after the agreed drop-off time can cost you a full day's surcharge! In general, I wouldn't suggest a drop-off in a different location though, as the surcharges for this are extremely pricey.
Another tip to guarantee a stress-free drop-off: look up in advance where you can refill the petrol. Not knowing where the closest petrol station is can also cause you to return the car late or the unnecessary stress of driving around and find one.
Have you hired cars abroad? What are your tips for a stress-free car rental in a foreign country?